Downloading/Installing The Game
Comments

22
149pages on
this wiki
Here, you will learn to how Download and Install the game.
Creating an Account/Downloading the Game(outdated)
Edit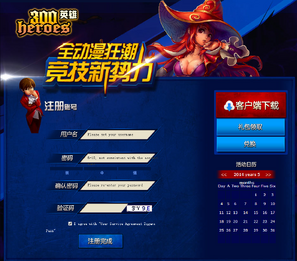 Step 1) Go here http://300.zqgame.com/register.html%7C
(http://passport.zqgame.com/zqbwtxz/pst/getRegister.do?cid=)
Refer to the left side of the image on the right for the english translation.
Step 2) Type in your username in the first box. Type your password in the 2nd and 3rd boxes followed by a captcha.
Step 3) You will get a new message on the page confirming that your account has been created. To download the game Hit the big red button on the right. Which will take you to the download of the game.
Step 4) After downloading, unzip the .exe and run it. Yes, again it's in Chinese. However, if you've ever installed another program on Windows, it should be easy as it goes through the same order (Accepting terms of service, asking for folder locations, creating a desktop shortcut, etc." If you are still confused or worried about which buttons to press, here's a video of the installation: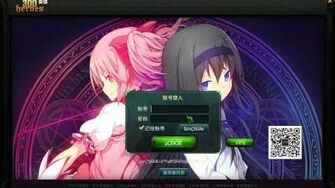 Step 5) Start the game! If you need help Navigating the Chinese Menus, click this link .